Environment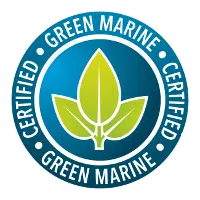 Sustainability – Our Commitment
Oceanex is committed to environmental sustainability by ensuring all of its activities are consistent with recommended industry practices and standards. Oceanex has developed both fleet and land-based plans which measure environmental performance and allow us to develop a roadmap toward minimizing our environmental footprint.
The Company recognizes that environmental management is an important component to operating a responsible business and maintaining a safe and healthy workplace. The Company manages its interaction with land, water, air and other natural resources in an environmentally sensitive manner.
Oceanex will:
Integrate the consideration of environmental concerns and impacts into all of our decision making and activities;
Promote environmental awareness among our employees;
Make sure they are provided with the skills, knowledge and resources necessary to work in an environmentally responsible manner;
Develop and implement measures to ensure sustainable use of materials, resources, and energy;
Avoid unnecessary use of hazardous materials and products;
Take all reasonable steps to protect human health and the environment when such materials must be used, stored and disposed of;
Develop and maintain appropriate emergency and spill response programs;
Communicate our environmental performance to employees, customers, the public and other stakeholders and celebrate our achievements;
Strive for continual improvement of our environmental performance.
Environmental Footprint
In addition to compliance with the International Safety Management (ISM) code, Oceanex vessels and our terminal voluntarily participate in Green Marine, an industry initiative whose primary objective is to strengthen the industry's environmental performance through a process of continuous improvement. In addition to providing a structured program for monitoring and assessment, Green Marine is a valuable source of best practices which are reviewed and adopted where applicable.
In addition to our marine initiatives, Oceanex also endeavours to ensure our partner carriers are equally environmentally responsible. Oceanex's own White fleet of trucks are "Certified Clean Idle" featuring enhanced fuel efficiency and reduced emissions standards. Furthermore Oceanex enforces a no-idle policy for all its vehicles while not driving, nor at terminal operations.
Shipping by vessel, provides an estimated 7% reduction in Greenhouse Gas Emissions versus rail, and a 23% reduction versus truck. Shipping by Oceanex provides you with the peace of mind that you are contributing to reducing your environmental footprint.